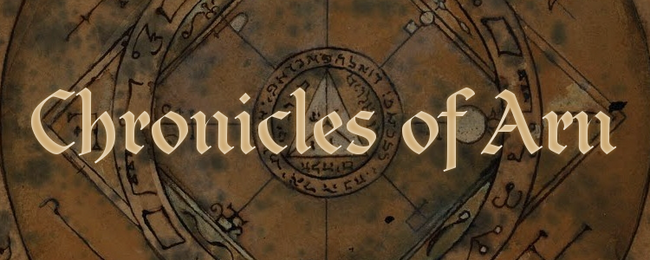 Welcome to The Chronicles of Arn Wiki!
This is the resource guide to the Chronicles of Arn Campaign Setting for the Pathfinder Game System.
IMPORTANT NOTICE: This Wikia uses a number of images and concept art found all over the internet. The art on the wikia are generally taken or modified from the net and are meant for a better understanding of the Chronicles of Arn Setting. There is no intended infringement upon the creative resources of any artist or designer. Non-Custom images are meant simply as a place- holder until original art can be generated to replace it. This wiki is constantly updated. Check back often.



































The Game










The Story











Things to Do




For starters, sign up to create a personal account, or log in if you already have one.

If you're new to Wikia, please use the above links to get started.

Projects - Active projects to complete on the wiki
Stubs—Unfinished articles that need to be fleshed out or the pages deleted.
Unused images—Images that need to be shown somewhere.
Discussion Board—Join a discussion, give feedback, ask a question, or say hi.
Recent Changes—See what other editors are writing about.
Chat—Chat with other developers.
Maps—Help define the maps.

Recent Activity

---